Nylon Rash Vests
Yes, we actually make rash vests and print them here in the UK
We make our nylon rash vests, here in Devon, or rash guards as they are sometimes called, from fabric imported from Italy. They are ideal for use in sea or fresh water but can not be worn in chlorinated water as the colours can become compromised. One advantage of nylon, a very durable fabric, is the brightness and intensity of the colours. These can be readily seen in the water so are good for identity in competition or for picking out your club members. Wearing a brightly coloured rash vest means you can easily see younger wearers if you need to keep an eye on them. Being nylon they stretch well but we do make them to be a tight fit and the seams are all overlocked externally to give a comfortable experience when wearing against your skin. Nylon rashies are normally screen printed with inks especially mixed to both stretch with the fabric and to last so your logos or text will be clearly seen.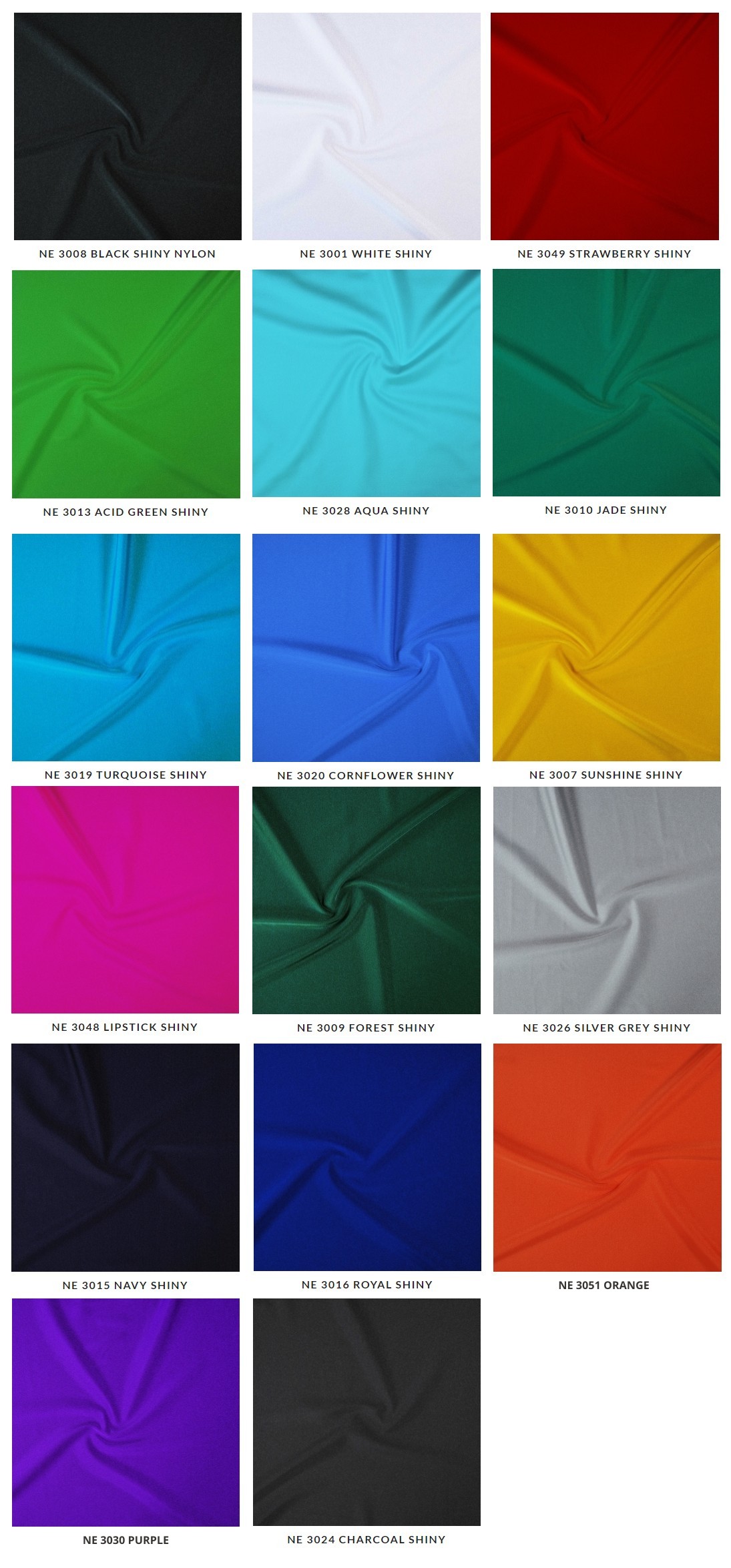 If you'd like a contrast seam thread that, too, is possible. We can use the same colour thread as printing ink if so required. The fabric is sourced from a UK supplier. You can have the backs, fronts and sleeves printed or any one or combination of those positions. Just send us the design on a high resolution file and we'll do the rest. Prices vary according to numbers and the print so you would need to call us, or email, for a quote. The main styles are short sleeved, long sleeved or bibs. Bibs are a simple front and back and generally used for identification purposes.
We also make chlorine resistant rash vest for use in swimming pools
Our polyester rash vests are made from chlorine resistant fabric so are suitable for use in indoor swimming pools or outdoor pools that are chlorinated. Polyester is not as stretchy as nylon so we make them slightly larger and longer in the body.
The colours available are black, white, red, yellow, bright green, royal blue, navy blue, light blue and pink.