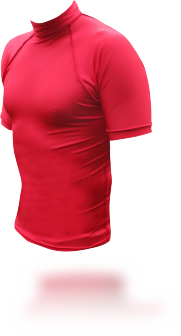 Rash Vests
Yes, we actually make rash vests and print them here in the UK
We manufacture all our rash vests and bibs in the UK, Devon, and they are printed in house. Rashies have either high necks, shown on the plain red and blue images or short necks as shown on the printed images and, of course, short or long sleeved versions. You have the choice of many colours as shown on the "colour card" with a minimum order per colour of twelve rashies. As they are made here we can offer panels of different colours and can use contrast threads when making them. Both the rashies and bibs come in sizes ranging from a child size small to an adult XXL.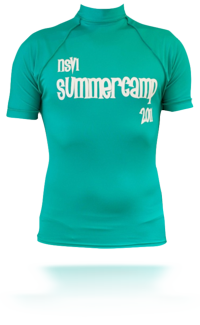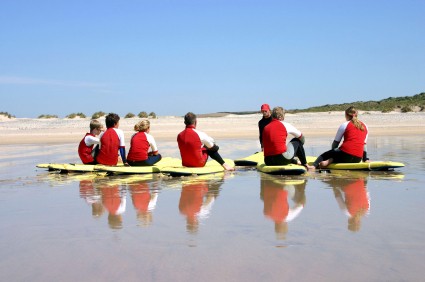 If you'd like a contrast seam thread that, too, is possible. We can use the same colour thread as printing ink if so required. The fabric is sourced from a UK supplier. You can have the backs, fronts and sleeves printed or any one or combination of those positions. Just send us the design on a high resolution file and we'll do the rest. Prices vary according to numbers and the print so you would need to call us, or email, for a quote. The main styles are short sleeved, long sleeved or bibs. Bibs are a simple front and back and generally used for identification purposes.
We also make chlorine resistant rash vest for use in swimming pools
Our polyester rashies are made from chlorine resistant fabric so are suitable for use in indoor swimming pools or outdoor pools that are chlorinated. Polyester is not as stretchy as nylon so we make them slightly larger and longer in the body.
The colours available are black, white, red, yellow, bright green, royal blue, navy blue, light blue and pink.